18 Best Flower Delivery Services for Mother's Day 2021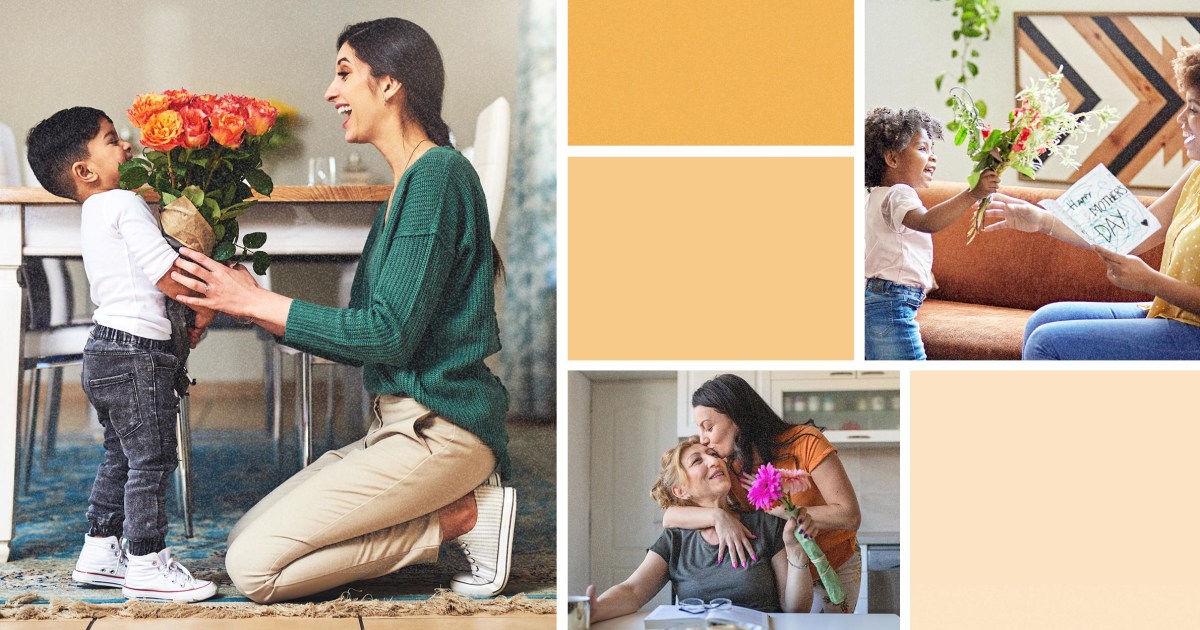 If you haven't thought about Mother's Day gifts, you might want to think about the subject before gifts start selling out and flower delivery services get booked and busy. Some moms appreciate new technology or smart home gifts that can help them keep track of household chores. Other moms might be hoping for fitness-related gifts like spin bikes and accessories or kitchen essentials like the air fryer and Instant Pot, two favorites of Shopping readers. Whatever you choose to give her this year, you'll want to make sure you make Mother's Day extra special in some way. A simple way to achieve this is to use a bouquet of brightly colored flowers. Whether you accompany it with a new pair of shoes, a digital photo frame or a new set of sportswear, a vibrant bouquet of flowers for Mother's Day could bring some well-deserved joy to your mother or to your mother figure.
Best Flower and Flower Delivery Services for Mother's Day
If you can't make it to your local store to pick up a new batch of flowers, we have the perfect solution. You can order flowers online from several retailers, most of which guarantee your floral gift will arrive in time for Mother's Day. Beyond flower shopping at 1-800-Flowers and Amazonyou can consider FromYouFlowers, ProFlowers and Urban Stems. Other popular flower options include Bouqs, Teleflora, and Farm Girl Flowers. If you're looking to buy from small black-owned floral businesses, consider Kendrick Creations and Oat Cinnamon, both of which were highlighted in our 200 Black-Owned Businesses guide. You can also order fresh flowers for your mother through InstaCart, even if you are in two different states. To help you find the right Mother's Day flowers for your gift, we've rounded up some of the best options below in different price points and by type of flowers you'll find there.
The Best Classic Mother's Day Flowers
If your mom prefers something more traditional, these classic flower bouquets are likely to be an ideal gift.
1. Floral Embrace
This bouquet features an arrangement of roses, sunflowers, carnations, lilies and Peruvian lilies. You can buy it in large, medium or small size and you can also personalize it with an optional gift message.
2. Peony Phoenix
This beautiful bundle filled with pink peonies can be paired with a mason jar vase for an additional $10. If you're looking to spend $50 or less this Mother's Day, Bouqs is offering Mother's Day Lilies for $44, the Cupcake Bouquet (with limonium, carnations, and spray roses) for $49, and the Sweet Escape Bouquet (with ginger pink and cordyline red) for $49 instead.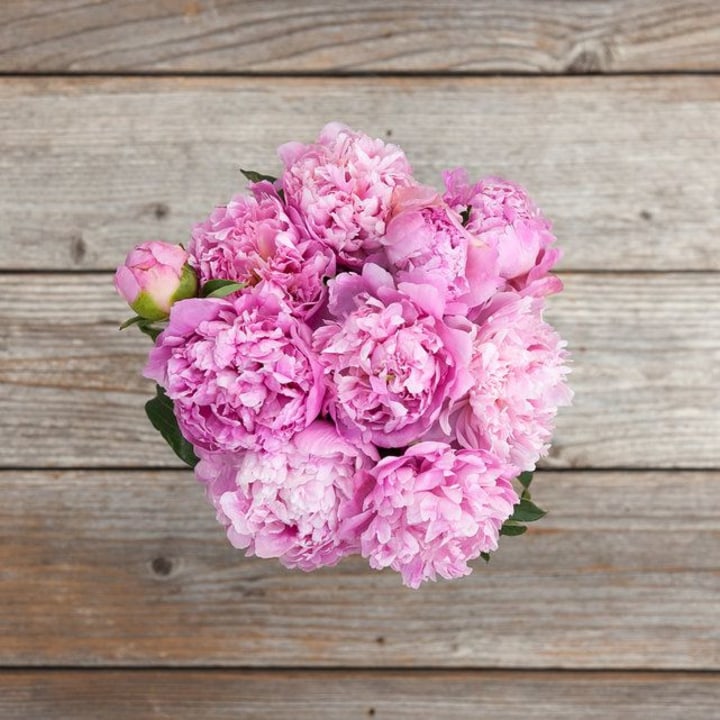 La Nonna is filled with roses in shades of pink and red. When they arrive, Urban Stems recommends pruning the stems, removing the leaves and putting the flowers in a vase filled with water. Urban Stems Offers 50 bunches of flowers, 17 plants and 13 gift boxes in his Mother's Day Gift Center.
Amazon sells fresh flower arrangements, including this bouquet of pink roses and white lilies with a vase. Reference packages offer next day delivery Monday through Thursday, and some flowers are shipped as buds that will bloom in two or three days.
The best colorful flowers for Mother's Day
Staying indoors can be boring: buy her a bouquet of colorful flowers to brighten up her space.
This bouquet of brightly colored flowers will introduce shades of yellow, red, purple and green to your mother's home. It is available in four sizes, ranging from Original for Premiumand includes a vase.
If your mother or mother figure loves roses, you can surprise her with this bouquet of a dozen roses in different colors, from classic pink and red to bright yellow and orange. This $30 bouquet includes a glass vase and a greeting card.
7. Champs d'Europe Basket
This set comes in a basket and includes roses, carnations, lilies and daisy pom poms. The vibrant Mother's Day flowers are available in three sizes: small, medium and large.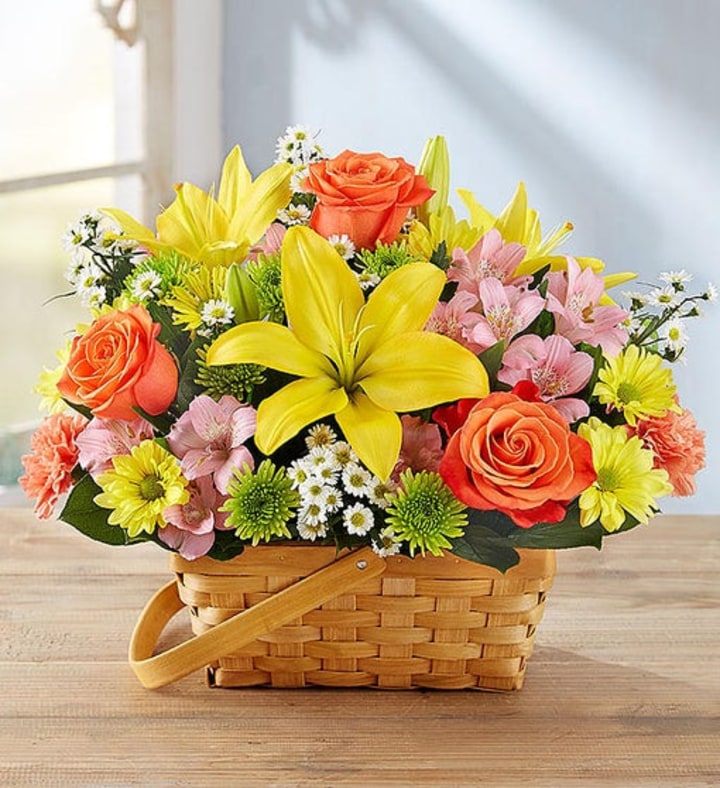 The best bouquets of flowers for Mother's Day
If your mom is undecided, you can gift her a bundle that includes more than flowers. These include chocolate, skin care and more.
In addition to the pink flowers, the La Vie en Rose package includes a fresh face cream and toner from Fresh. The self-care focused Mother's Day gift also comes with a pouch for included skincare products and a white vase.
9. Mother May I
If your mom prefers something sweet for Mother's Day, this raspberry bouquet and lemon cookie set may be a good option. Flowers include California-grown pink tulips with and without the fringed accents.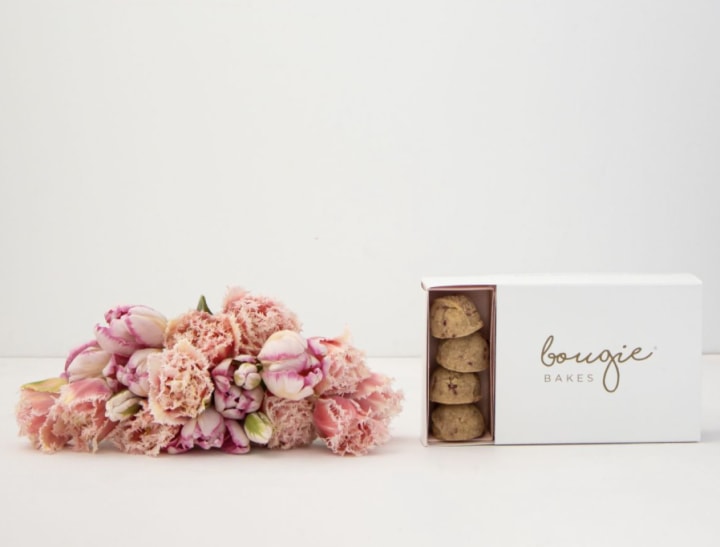 The bright yellow Sun bouquet comes with strawberry and champagne gummies from Sugarfina and a blue and white striped ceramic vase.
The Best Unique Flowers for Mother's Day
Break away from the norm with these unique flower options for Mother's Day. Instead of relying on flowers for a bouquet, these bundles include succulents, dried stems, and a regular flower delivery option.
11. Showstopper with Succulents
If you're looking for something a little less traditional, you might want to check out the Showstopper. In the middle of the bunch of pink roses, you'll find a succulent that can be saved and replanted.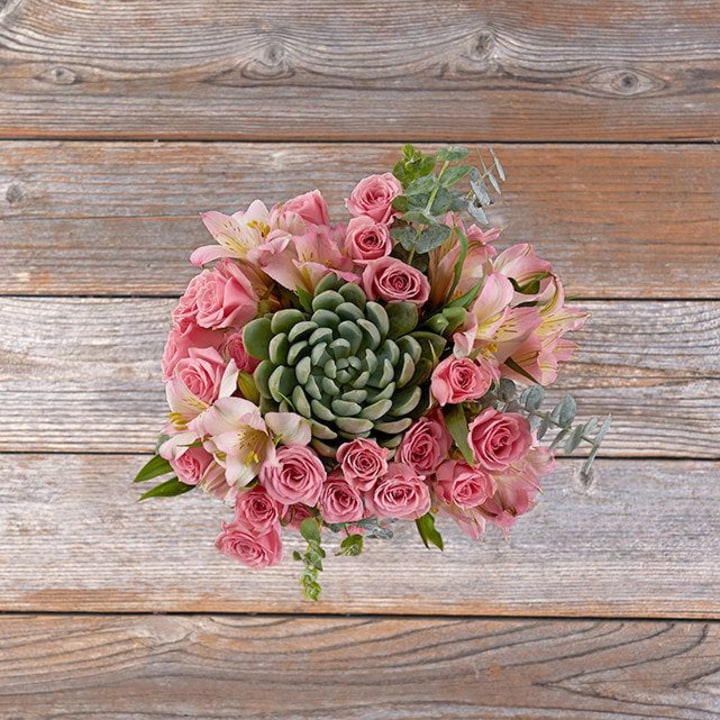 12. Botanical Beauty Bouquet
This bouquet includes hydrangeas, roses, lilies, curly willows and more. You can also add a mylar balloon, plush and/or chocolate to your order.
This dried bundle of Pampas Rose, Star Grass, Green Bellflower, and Strawflower requires little care. Each hand-dyed rod can last for months, depending on the brand. The icon also comes with a vase for your mom to display her Mother's Day gift.
14. Bloomsy Box
Consider giving the gift that keeps on giving with this floral subscription. BloomsyBox offers subscribers a bi-weekly delivery service so your mom can have fresh flowers all year round.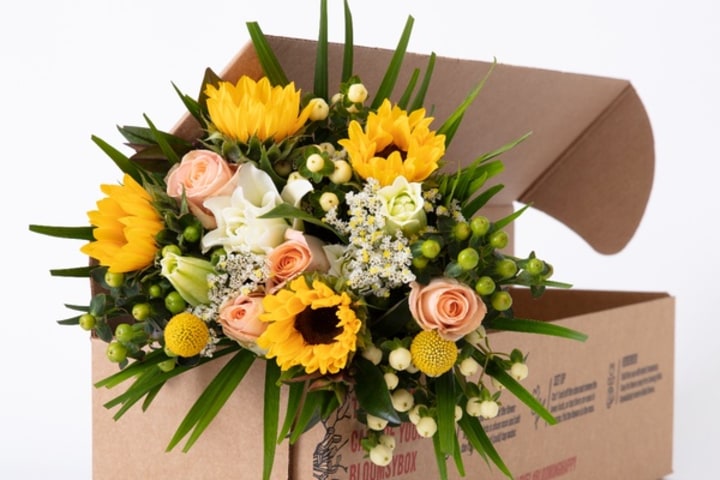 15. Buttercream Cookie Flowers
If your mom loves flowers and cookies, you can surprise her with a set of 12 flower-shaped buttercream frosted cookies.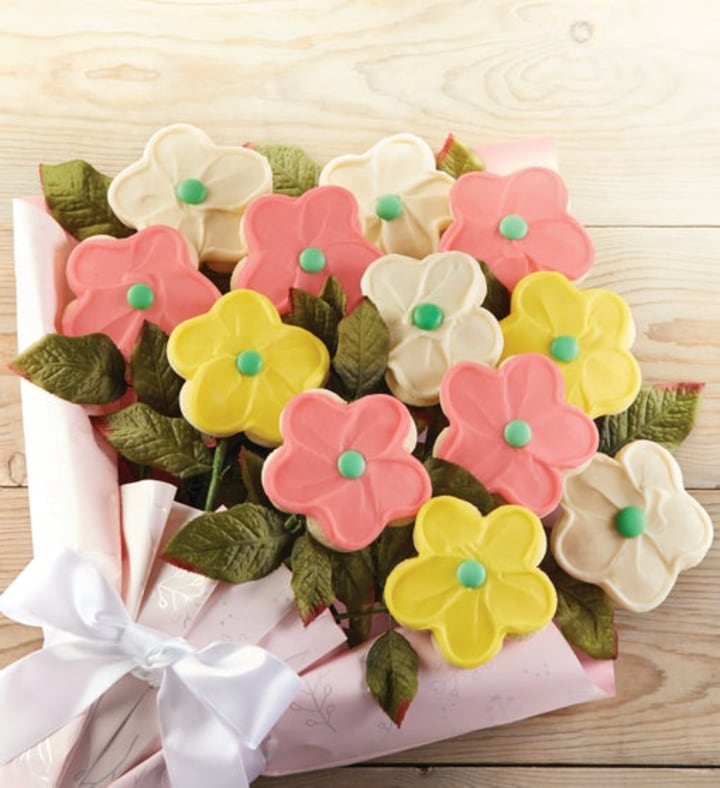 The best personalized flowers for Mother's Day
Turn a bouquet into a personalized gift with these flower delivery options.
Personalize a floral arrangement with this Etsy to find. You can choose a hat box size, imprint color, and a personalized message on the front of the box — the word "mom" or your mom's first name, for example.
17. Lily Bouquet with Personalized Vase
This gift comes with a bundle of pink, orange, and yellow lilies, and you can add a personalized photo vase with a family photo for an extra $13.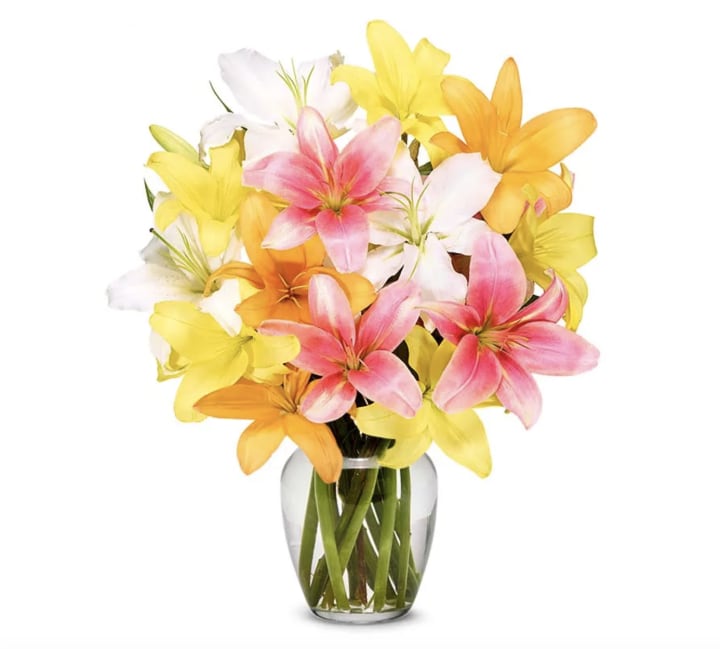 18. Garden Glow with Lilies and Candles
This bouquet of white lilies comes with a Rifle Paper Co. soy candle that smells like a blend of peony, white tea, gardenia and sandalwood and burns for up to 40 hours, according to the brand.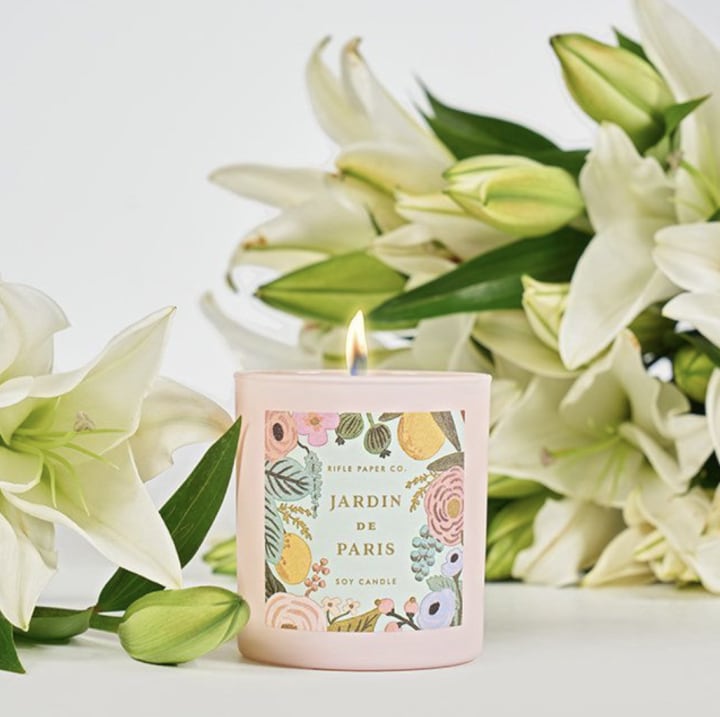 Check out Select's in-depth coverage at personal finance, technology and tools, The well-being and more, and follow us on Facebook, instagram and Twitter to stay up to date.