A list of premium options for flower delivery in Mumbai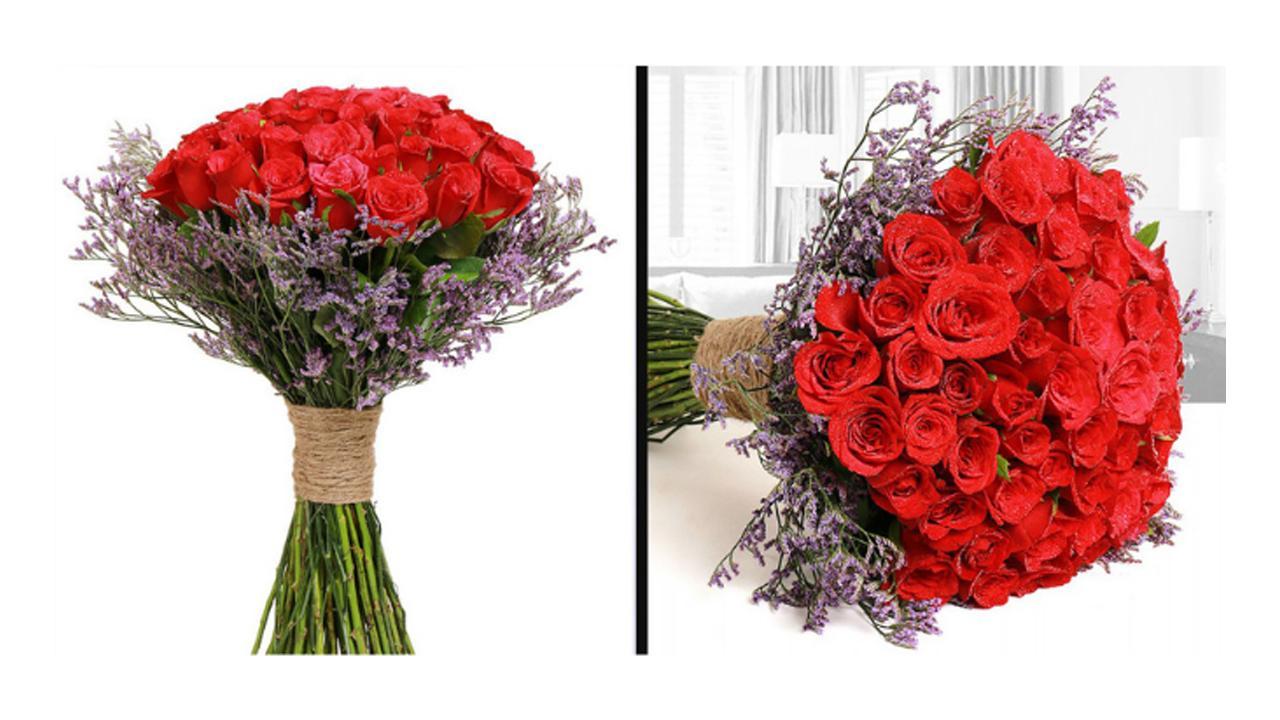 A pretty bouquet is always a perfect gift, whether you're celebrating a holiday, honoring a milestone, or just letting someone know you're thinking of them.
Representative picture
Fresh flowers have the amazing ability to instantly lift a person's mood, and they also make a simple and practical gift. And, this Valentine's Day, sending love to your better half can be a perfect idea to let them know what they mean to you.
To help you choose the best flowers in town, here is the list of flower delivery options in Mumbai. They deliver the most beautiful flowers right to your loved one's doorstep in a short time.
City Flowers is an online flower delivery platform with 15 years of expertise in the online market. They have proven to be one of the best online flower delivery services in India. Having a nationwide network of clients, they serve in all states of India. The online platform offers varieties of fresh flowers and plants including roses, orchids, tulips, lilies, etc. In addition to flowers, they also have the option of offering gift baskets of fresh fruits and chocolates, adding a surprise to your loved ones.
ArenaFlowers has flowers for every occasion whether it's a wedding, party, puja or special occasion. They offer hand-picked flowers that are fresh and carefully selected by experts. To convey emotions and wishes to our loved ones, flowers can be reserved online with Arena Flowers. To make them feel special, you can even send a personalized message and the flowers will be delivered in a short time. Not only can you personalize your bouquet and message, but you can also organize gifts and fruit baskets. Arena Flowers online is the best option for last minute surprises as they make sure every occasion for your loved one is special.
3) MayaFlowers.com
Maya Flowers gives you options to let your love bloom like flowers. Their wedding flower arrangement has become the talk of the town as they address both aspects of joy and sadness. It has a birthday section which includes bouquets of roses, tulips, orchids and many other beautiful flowers with a personalized message, teddy bear and greeting cards. While their other section deals with the grief of goodbyes. Their online presence makes it easy to book anytime and anywhere.
4) Easy flowers in India
Easy flowers helps you send bouquets online to your loved ones and make your beautiful moments more special. Whether it's a single long stem rose or decorating an entire room with roses, they will provide you with the best service. Thousands of customers nationwide love them because they are a one-stop gift solution.
5) The bakers of Pune
Pune Bakers offers cake delivery all over the city of Pune. In addition to this, Pune Bakers also offers the Best Wishes Cake program. There are many types of cakes and these cakes complement all occasions like birthdays, anniversaries and other special events. They provide top quality cakes keeping hygiene in mind. With it you can send a personalized card to let them know you are thinking of them on their special day.
So this month of love, order flowers online for your loved one as these platforms help you plan surprises even at the last minute.