Best Online Flower Delivery Services 2022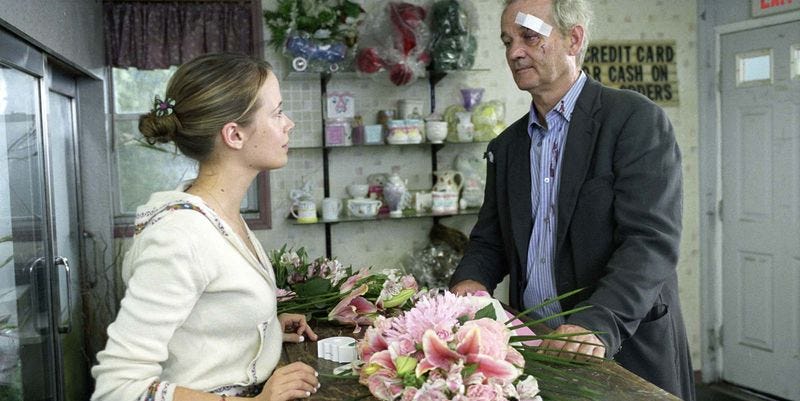 When it comes to buying flowers – whether it's for a birthday, a special occasion, or a half-hearted apology – frantically grabbing a last-minute gas station bouquet is never acceptable. They'll see where you tried to peel off the price tag, and the plastic wrapper doesn't exactly scream "awesome levels of thought."
Grabbing a sad bouquet of oil-stained stems is a particularly poor decision today, when the best flower deliveries online can deliver a whole host of excellent arrangements with just a few hours notice. They never need to know.
It sounds like common sense, but there are some things you need to do correctly when ordering flowers online: your bouquet needs to arrive on time, alive (a faded one won't win you prizes), and contain floral varieties that they really like.
When it comes to styling, you have plenty of options. Consider chic single-stem bouquets—perfect for a well-managed indoor color palette—long-lasting dried flowers, or do a truly grand gesture with something outrageous from the new school of "rare-stemmed" florists.
The most fashion-conscious recipients will love the look-at-me arrangements conjured up at Peckham's Sage Flowers, while Flowerbx is perhaps the chicest and safest send-off for just about anyone. For convenience — their flat-packed flowers squeeze through a letterbox — head straight to Bloom & Wild, and for that moment of dramatic delivery, the oversized bouquets at Aoyama Flower Market say it best.
Below, discover the best online flower delivery services for London and beyond.
The best online flower delivery services
Advertising – Continue Reading Below
BUY NOW
Born as an online delivery-only service, Bloom & Wild is probably the safest choice out there. The benchmark for contemporary floristry, it creates bright, seasonal arrangements that will fit seamlessly into any style of home decor.
The brand's specialty is letterbox flowers, and that's exactly what it sounds like: the stems are packaged to fit through a medium-sized letterbox. Ok, they'll have to organize them themselves, but we can attest that the instructions are so clear that even the most creative can pull it off. Next day delivery is reasonable and nationwide.
BUY NOW
Everyone's favorite boutique, Marks & Spencer may not be groundbreaking, but it does offer a pretty panic-free flower delivery service.
Choose from a giant bouquet of roses (classic) neutral spring flowers (safe but chic), or go with a plant.
Good old M&S can deliver next day if you order by 7pm, even on Sundays.
BUY NOW
The dramatic appeal of the unusual bouquets at the Aoyama Flower Market is bound to be well received by almost everyone.
The brand is big news in Japan and now has a British bolthole in the shiniest section of Selfridges (spitting distance from Chanel).
The selection is striking yet sure, ensuring that whatever you choose will be memorable for the right reasons. Plus, you can add a bottle from this famous food hall.
Peckham's most attention-seeking florist produces the kind of eyeball-melting flowers destined for a carefully selected travertine table.
Sage Flowers' maximalist aesthetic appealed to a Fashion People-obsessed audience, with their unique arrangements adorning catwalks and weddings.
Everything is created in the duo's South London studio and can be shipped nationwide (with a bit of planning ahead – don't leave it to the last minute).
BUY NOW
Flowerbx founder Whitney Bromberg Hawkings worked for Tom Ford for nearly two decades, so you can probably relate to how classy her offering is. From spectacular clusters of yellow mimosa to the classic red rose, this is the place to go for modern single stem selections.
You select the number of stems and you have the option of adding a vase or one of the brand's scented candles. Delivery on these is more expensive than some, but the kudos you'll get – and be able to milk for a while – will make up for that.
BUY NOW
Born in 1876, this legendary London florist is still the benchmark for a grand gesture. Brand experts are on hand, over the phone, to guide you to your perfect bouquet, or you can choose from a wide selection of options on site. If you really want to grow, add a bottle of vintage Dom Pérignon, Booja Booja truffles or a Cire Trudon candle (trust us: major points).
BUY NOW
If they've sworn to reduce their single-use plastic in 2022, they won't thank you for a cellophane-covered band showing up at the door, no matter how pretty the arrangement.
While no delivery service is perfect, Appleyard is making commendable progress. He wraps his flowers in biodegradable paper, cardboard and cellophane and reduces waste in the production process where he can.
Stems are sourced from Britain and sometimes Kenya, with a percentage of the cost going to the community. Delivery can be next day in major cities, and you can even include a bottle of Whispering Angel.
BUY NOW
Interflora's orders are fulfilled by local florists, which means the company can deliver to over 130 countries.
Your flowers are also hand-delivered (rather than outsourced to a courier company), which will add some ceremony to the process. At home you can order before 3pm for same day delivery, so you can stop sweating now.
BUY NOW
For large, classic bouquets that will impress the most traditional recipient, Serenata is ideal.
Stay within the safe confines of classic bouquets, opt for convenient letterbox delivery, or send a hard-to-kill plant. Delivery is not only next day and nationwide, but also free.
Wild at Heart creates truly memorable bouquets of flowers and can deliver them the next day, nationwide, as long as you order before 2pm.
Single stem bouquets are on offer, along with a stellar collection of dried flowers (nicer than they look). For classics with a refined touch, this is the best option.
Advertising – Continue Reading Below