E-commerce flower market blooms on Valentine's Day | 2022-02-14 | Investment News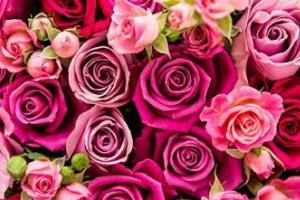 If you forgot that today was Valentine's Day, you're not alone (although if you don't do anything now, you might be more alone than today).
What to do for a last minute show of affection? Buying something online, obviously. A neighborhood retailer in China reported on Monday that sales of Valentine's Day flowers had increased fivefold, with rose purchases increasing 20-fold, through its on-demand online retail platform.
missfresh ltd. (NASDAQ: MF, Forum) released data from 2017 to 2020, which revealed that China's online flower market grew from 23.55 billion RMB ($3.7 billion) to 72.06 billion RMB ($11.33 billion). dollars), with a compound annual growth rate of 32.26%.
In addition to roses on Valentine's Day, sales of carnations for Mother's Day, Christmas trees for Christmas and a range of New Year's flowers during the Spring Festival all contributed to sales. by Missfresh.
Head of the company's floral business is Bo Qi, who in a press release on the news acknowledged that Missfresh has also had to address the supply chain issues that come with the floral business.
"Flowers are fragile, have a short shelf life, impose high transport requirements and have low levels of standardization. The problem in the flower business is in the cold chain supply chain and transportation."
Online retail has recently seen a spike in activity on "special days" such as Valentine's Day which have a high consumer angle. Do you indulge in online shopping for that special someone to save time? Let us know how it works for you in the comments below.