Flower delivery startup LVLY sells for $35 million as Hannah Spilva and Verity Tuck take $20 million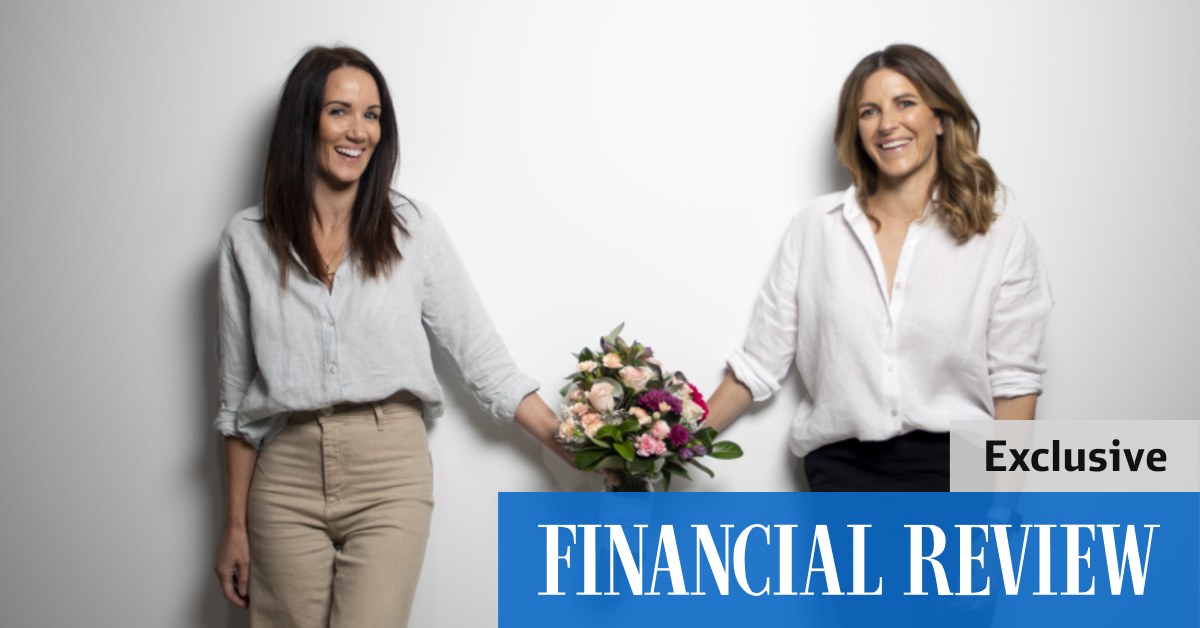 LVLY was founded in 2015 after the two women saw a gap in the gift market, which had previously been dominated by large operators who sourced the bulk of their products overseas.
After a career in advertising, the couple have built an irreverent brand and a unique delivery experience: LVLY is well known for delivering its flowers in a cardboard box, including a pot with personalized phrases such as "you lovely f– -er" and "you lovely thing".
Without undertaking any outside investment, Ms Spilva and Ms Tuck hired their own florists to ensure they checked the quality of the flowers, then set up a same-day delivery network in Australian capital cities.
COVID-19 lockdowns prompted a surge of new customers as people sought to connect with loved ones, pushing revenue to accelerate past $10 million per quarter last year.
Since its inception, Ms. Spilva maintains that LVLY has always been designed to be a global brand.
"The Limitless team really understands the D2C space, they appreciate the importance of the brand, and they have ambitious growth plans," Ms. Spilva said.
"There is a clear alignment of vision, but more importantly, there is a strong alignment of values ​​and culture."
Limitless Technology, which has a portfolio of direct-to-consumer brands in the flower and gift, confectionery and fashion industries, was specifically looking for an acquisition target ahead of its planned IPO.
"From our first meeting, it was clear that the LVLY brand fit perfectly into the Limitless portfolio," said Maximilian Lotz, founder and CEO of Limitless Technology.
"We expect LVLY to enjoy great success beyond Australia. At the same time, Limitless brands benefit from LVLY's synergistic operational footprint with market-leading same-day delivery across the country. Australia.
LVLY was advised by Deloitte Corporate Finance and Hitch Advisory, and Limitless Technology Group was advised by Bell Potter Securities and Baker McKenzie.
Venture capital debt was provided by Silicon Valley-based Partners For Growth.