Hutto Flower Market seeks to become a downtown staple through relocation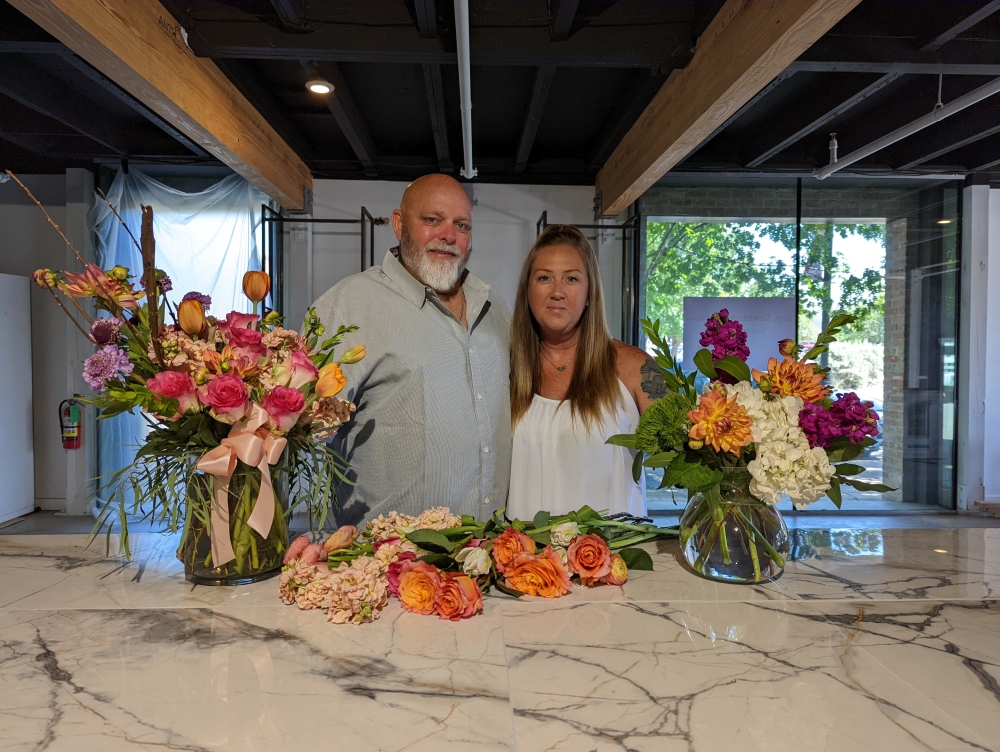 Misty and Shawn Faglie opened Hutto Flower Market in 2019. With Misty's years of experience as a florist and Shawn as a business owner, the two said they had everything they needed to settle.
However, after a few months of operating in their current store on FM 1660, Misty and Shawn found they needed more space.
For this reason, Misty said they plan to open a second location by mid-August in downtown Hutto, approximately 500 square feet larger than the original store.
"We've reconfigured our current store over and over and over again, trying to make this space work, which has worked well for almost three years," Misty said.
Shawn said he and Misty plan to keep the FM 1660 site open for at least a while before deciding whether to close it or operate the two stores.
Hutto Flower Market offers flowers and arrangements for both everyday use and special occasions.
Through a close relationship with their wholesaler, Misty and Shawn hand-pick every flower that goes to the store. To make sure the flowers are fresh, they do this almost daily, Misty said.
"Our customers know that every time they come for flowers, they're fresh," she said. "We buy in small quantities. This way we can restock often.
While flowers will remain the bread and butter of the business, Misty said the larger, more central downtown store will allow Hutto's flower market to branch out.
The new location will include a boutique section with clothing and home decor, which Misty says will help make the store a more downtown Hutto destination.
"We'll have clothes, shoes…kind of a one-stop shop," Misty said.
Misty said she was excited to connect with more customers in the new, more centralized downtown location.
"We're here for every aspect of everyone's life, from births to deaths to everything in between," Misty said. "You get closer to people, and they kind of become friends that become family."
Hutto Flower Market
A: 6020 FM 1660, Ste. D, Hutto
B: 117 East Street, Ste. 100 hutto
512-846-4151
https://huttoflowermarket.com
Hours: Mon.-Fri. 9am-5.30pm,
Sat. 10am-2pm, closed Sun.