Kenya loses EU flower market due to Russian-Ukrainian war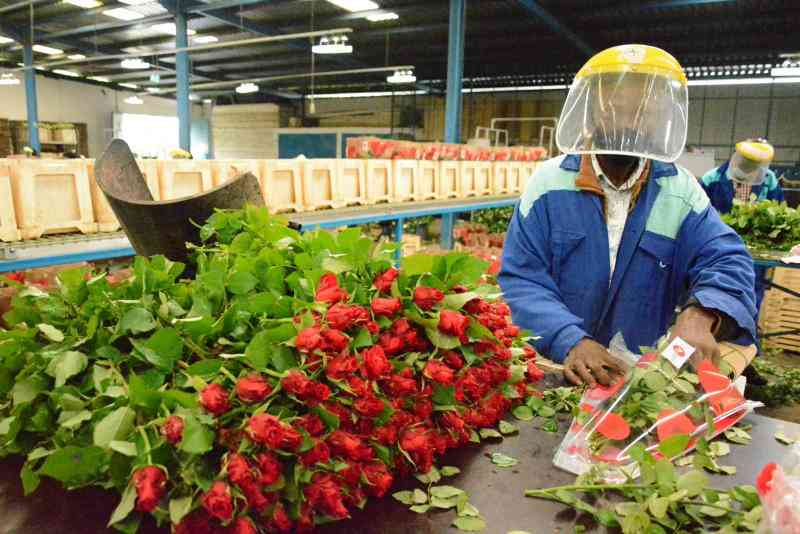 Kenya lost 25% of its horticultural market in the European Union following Russia's invasion of Ukraine earlier this year.
This increase in the cost of living caused by the war affected the purchasing power of consumers, leading to a drop in demand for cut flowers and vegetables in the EU market.
It is hoped, however, that fuel prices will fall in the coming months, a move that would reduce high production costs.
This appeared at the end of the Naivasha horticultural fair which brought together nearly 200 exhibitors who came to present their products and services.
According to Fair President Richard McGonnell, the sector continued to experience various challenges that were hampering production.
He pointed out that the high cost of fertilizers and chemicals has been the main one since the start of the war with Russia a few months ago.
"The industry was recovering from Covid-19 when the Russian invasion broke out, causing a 20-25% loss in our market share in the EU," he said.
In addition, McGonnell expressed concern about high electricity prices compared to neighboring Uganda, Tanzania and Ethiopia.
"We are deeply concerned about the overheads in this sector that are causing growers to shut down, which means lost jobs and taxes for the country," he said.
At the same time, he challenged the government to help small farmers on the issue of soil testing which remained a major challenge thus affecting production.
Farmer Elad Bouton from Plantec Kenya Farm noted that demand for seedlings was on the rise from farmers despite rising production costs. He said the Naivasha-based company was keen to maintain its standards as demand, mainly from horticulturists, continued to increase daily.
"Unlike other farmers, we use very little fertilizer, but the prices have had a negative impact on our customers because it interferes with their purchasing power," he said.
At the same time, Elad expressed concern over the tax regimes, calling them too high for both producers and their customers.
"We are also concerned about the various regulations for inspecting goods before shipment, some of them cumbersome and strict," he said.
A breeder Paul de Bruin said that despite the challenges emerging in the sector, they offered various varieties resistant to pests and diseases.