madurai flower: Madurai Flower Market will move to its own premises from 1 October | Madurai News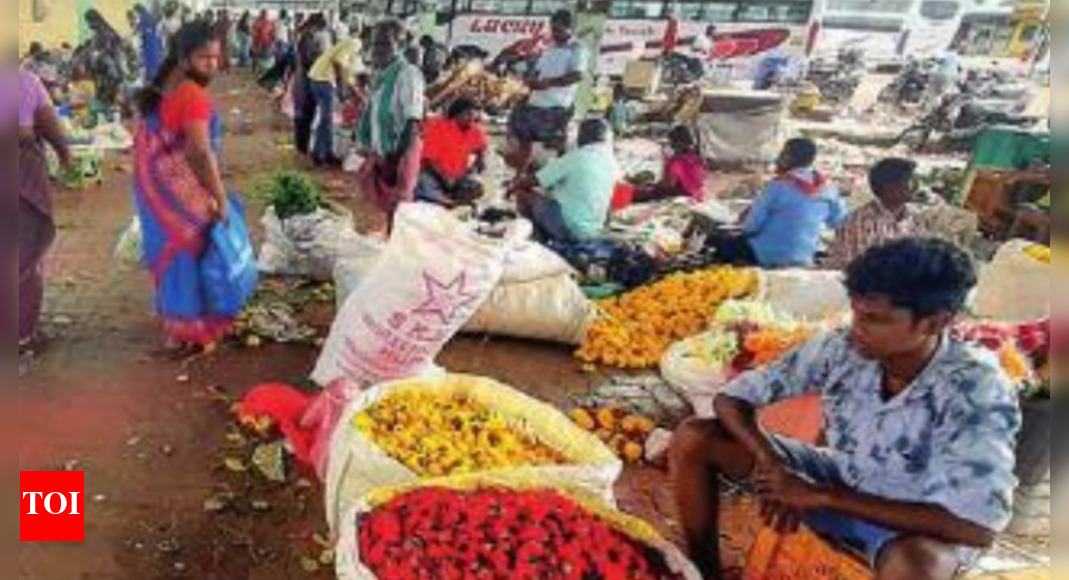 MADURAI: The Madurai Flower Market, which had been operating in temporary premises for two months, will be relocated to its own premises from October 1, after traders approach the Madurai district administration to move the market.
Members of three associations, Madurai Flower Merchants and Commissioners Association, Meenakshi Sundareswarar Flower Merchants Association and Madurai Wholesale Flower Merchants Welfare Association, met with the collector of district, Dr S Aneesh Sekhar, and made the representation on Tuesday.
Madurai Flower Vendors and Commissioners Association Chairman AV Prabhakaran said moving the market to a smaller location had badly affected everyone. About 20,000 farmers bring their produce to market every day, but all of them have been affected by falling prices due to market developments and tons of flowers have been wasted.
The market was moved as a Covid precaution after crowds thronged to the spot on Adiperukku Day in July this year. Flowers like jasmine, pitchi, sambangi, lotus, arali, vadamalli, cockscomb, kenthi and a variety of leaves like tulsi, vilvam and marikolundu are sold here.
This year, thanks to the good rains, the harvest was good, Prabhakaran said and added that no less than three tons of each flower reached the market in these two months, but half had to be thrown away, due to low sales. T Shanmugam, a farmer, said he had a good harvest of jasmine this year, but the market was moved during the peak season.
The collector assured to look into it.