Madurai flower market deserted without buyers | Madurai News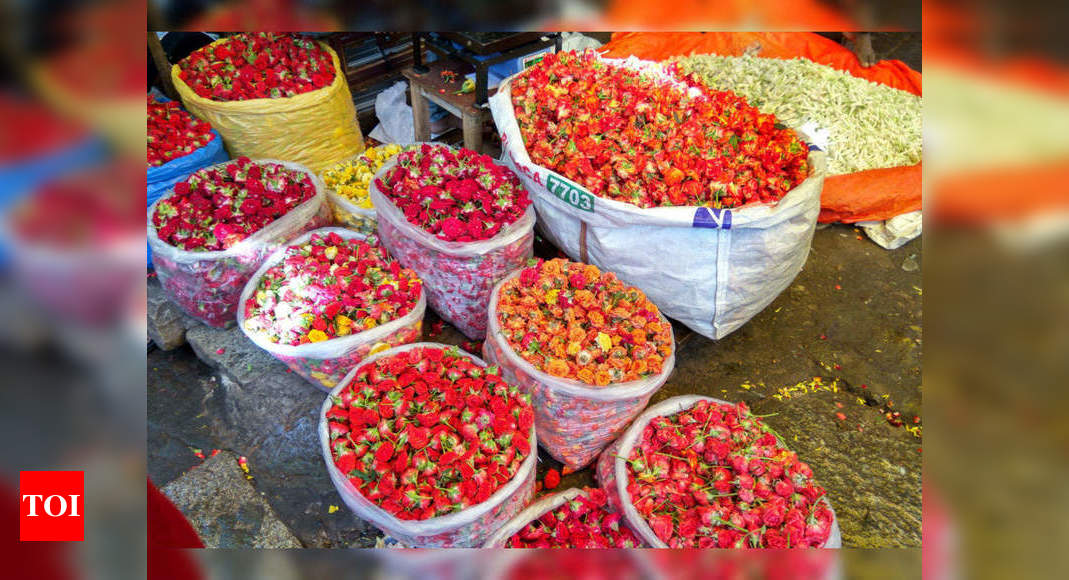 MADURAI: Madurai's central flower market looked lifeless even after it started operating, with the lockdown eased as temples continue to remain closed and large functions are not permitted.
As the market generally deals with flowers available in the region, the supply is high. The market has been operating for a few weeks following Covid-19 prevention standards. As it is jasmine season, flowers are arriving in tons from farms in Madurai district, where they are grown on thousands of acres – in Thirumangalam, Usilampatti and a few other blocks.
However, lower prices discouraged farmers. On Tuesday, a kg of jasmine was sold at Rs 300, while other flowers such as arali and sampangi, which are used for garlands, were sold at Rs 20 to Rs 30 per kg. The market had a supply of five tons of jasmine on Tuesday alone. This was double the amount of markets operating at full capacity, said S Balamurugan, a trader.
Madurai Flower Market Associations coordinator Pookadai S Ramachandran said only the reopening of temples would bring respite to farmers and traders as the otherwise colorful flowers used in garlands are not finding takers. "We hope temples will open soon or the government will allow them to be open to worshipers with restricted hours," he said.
Ramachandran said that since the lockdown has been in effect for over a year now, flower growers are planning to switch to vegetables and paddy.
Even now, many of them had to leave flowers unpicked as low prices had hit them hard, he said.