Moon Florist launches contactless flower delivery service for Mother's Day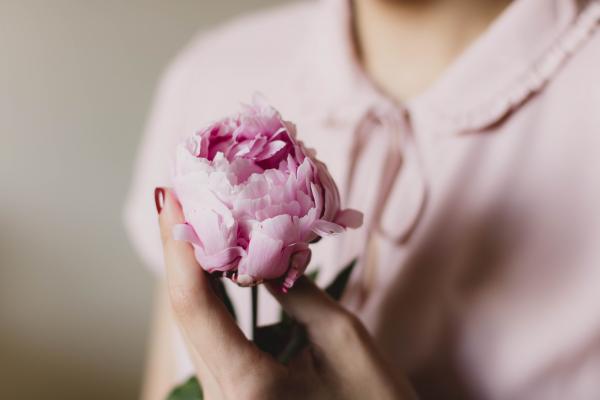 KWUN TONG, Hong Kong – March 28, 2022 /MarketersMEDIA/ —
Every year on the eve of Mother's Day, many people still have to wonder what to get their hardworking mother. There are always plenty of choices such as elegant floral gifts, elegant pearl embellishments and textured leather bags. But the most basic gift for Mother's Day is a beautiful bouquet of flowers. The fragrant flowers will not only make mom smile when she receives them, but also complement her temperament. However, many people would prefer to stay at home to avoid the impact of the virus as Hong Kong is still under the shadow of COVID-19. With this in mind, Moon Florist recently launched the "Contactless Online Flower delivery Service," which features a variety of seasonal flower bouquets and bundles carefully selected by our florists each week to bring the healing power of flowers to life. Moon Florist offers a wide range of Mother's Day flowers, such as carnations, roses, lilies, etc., to provide customers with artistic flowers. that the customer order flowers in person or online, the customer will be able to find the right bouquet.
The floral language of carnations is "love". For example, red carnations mean "mother's love" and "mother's love", while pink carnations mean "thank you" and "warm heart", which are the most popular flowers and are chosen by more people as Mother's Day gifts.
Each flower has a different language, and the language of each color will also change. If customers do not know which flower color to choose, it is recommended that customers understand the language before making their choice, so that customers can send their hearts to the other person through the flower. On the other hand, the variety of floral materials can look best in the hands of a professional floral designer; and for another, just click on the order form and pay online, Moon Florist will send the flowers to the designated place on the same day.
Mother's Day comes right after Easter. Moon Florist's online flower delivery service covers all kinds of holidays, so customers can order Flowers for Mother's Day as well as. In addition to the most common rose bouquets, Moon Florist also offers a variety of special bouquets, such as eternity flowers and rose teddy bears, perfect for creating a special surprise for their mothers. The everlasting flower arrangement is designed to extend the life of flowers and looks almost exactly like flowers, representing love that never fades; while the rose bear is made of 520 artificial roses to express customer's love.
Since 2017, MOON FLORIST specializes in online flower bouquet ordering, flower delivery, and personalized flower arrangement and decoration services. Their clients include international luxury fashion brands and major hotel chains, and they are considered one of the most recommended florists in Hong Kong. They are committed to providing a better online flower ordering and delivery experience to their customers.
Contact information:
Name: Henry Mak
E-mail: Send an email
Organization: MOON FLORIST
Address: 45 HUNG TO ROAD UNIT IJ 4/F, KWUN TONG, Kowloon, Hong Kong
Phone: +852-5701-1039
Website: https://moon-florist.com/
Build ID: 89072043
COMTEX_404902884/2773/2022-03-28T16:41:06