Online flower delivery flowers in Albertsons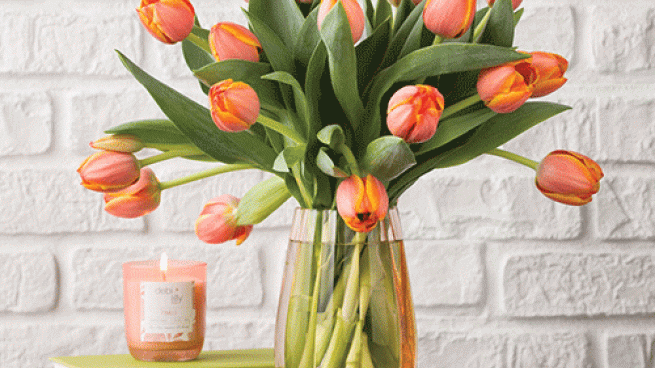 A leading grocer is making inroads into flower and wedding retail niches.
In time for the June wedding season, Albertsons Cos. offers what it calls an eco-friendly online option for buying fresh, hand-cut wedding flowers. Customers can order pre-designed debi lilly design floral collections. Albertsons' online flower portal allows customers to choose between several types and colors of flowers from various themed collections.
Customers can visit an Albertsons Cos. such as Albertsons.com, Safeway.com or Vons.com and find "wedding flowers" under the "Shop" tab, or search for "wedding flowers" from the homepage. From there, customers select their collection, packages, ribbon color, and place their order at least 21 days before the event.
Items available include bridal and bridesmaid bouquets, boutonnieres, corsages, aisle markers, centerpieces, garlands, and more. The order will arrive via FedEx three days before the event. Customers can also visit Albertsons in-store floral specialists.
Online flower retail is becoming an increasingly popular e-commerce niche. Technology-driven e-tailer Newegg also recently launched a new online floral storefront. The company offers a wide assortment of fresh flowers for under $50 and a number of products that offer free shipping.
All debi lilly design wedding flowers are grown and harvested sustainably, as certified by Bloomcheck and Rainforest Alliance. Customers will see the Bloomcheck or Rainforest Alliance seal when purchasing fresh cut flowers.
"We're always looking for innovative ways to deliver our high-quality products to customers in a way that fits their lifestyle needs," said Chad Coester, senior vice president of own brands. "Our online wedding flowers are just one more way to meet our customers' needs where and how they want, while making the experience convenient and affordable."
As of February 27, 2021, Boise, Idaho-based Albertsons operated 2,277 retail stores with 1,727 pharmacies and 400 associated fuel centers. The company operates stores in 34 states and the District of Columbia with more than 20 banners, including Albertsons, Safeway, Vons, Jewel-Osco, Shaw's, Acme, Tom Thumb, Randalls, United Supermarkets, Pavilions, Star Market, Haggen, Carrs , Kings Food Markets and Balducci Food Lovers Market.