Perfume of change: the Ghazipur flower market in Delhi is to be revamped | Delhi News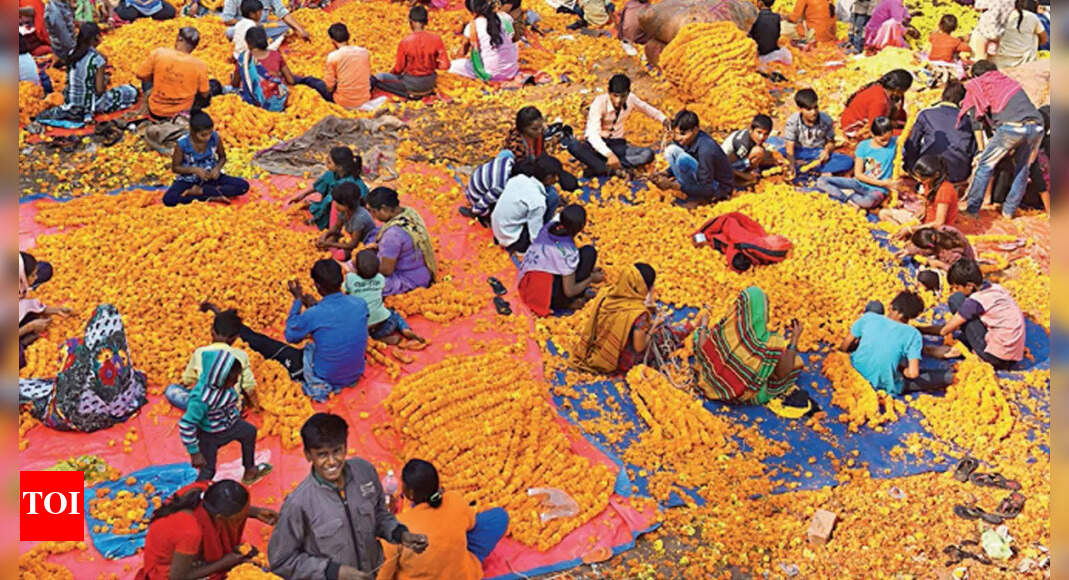 NEW DELHI: The Delhi Government came up with an elaborate plan to reorganize Ghazipur Flower Market with the aim of providing state-of-the-art facilities to wholesalers and resellers.
The Delhi Agriculture and Marketing Board (DAMB) has started the process of recruiting an agency to upgrade the flower market. Officials said the project would likely cost Rs 197 crore and could take 30 months to complete after the contract was awarded.
The DAMB is an autonomous agency of the Delhi government which aims to establish and regulate wholesale markets for agricultural produce in the city. It creates a platform for farmers and producers to facilitate the sale of their products through an open auction system.
Officials said DAMB issued a tender to companies in February 2021, but the lack of a sewage treatment plant – a prerequisite for environmental clearance for such projects – blocked it. . "We have built an STP now and there will be no difficulty in getting permission. We are sure that the project will start this time," an official said.
Officials said a four-story building with a basement would be constructed on a 10-acre site where the market currently operates. At present, more than 400 shops operate in hangars. The lack of cold storage facilities means that most produce must be sold the same day or thrown away as the flowers wilt quickly.
"All merchants will have commercial and office spaces with cold stores. The complex will see new internal roads and better provisions for water supply, sanitary facilities, internal and external electrical works, an electrical substation and a new fire alarm and firefighting system," said an official.
According to officials, the main building of the complex will have a basement spread over 26,550 m² which will serve both for parking vehicles and for the cold room with airlock systems where traders can store flowers. The ground floor and the three upper floors will house 222 warehouses for wholesalers in hangars and 192 stores for commission agents, all equipped with cold stores.
While the first floor will accommodate offices for traders, the second floor will be used for commercial purposes and administrative offices and the third floor will accommodate offices for small traders.
Earlier this year, the Delhi government earmarked Rs 477 crore for the development of wholesale markets in Azadpur, Ghazipur, Narela, Keshopur and Tikri Khampur. This included Rs 303 crore for Ghazipur mandi and flower market. According to officials, the Ghazipur flower market sources produce from various parts of the country and also imports from Southeast Asia and Europe.