The solution: solar flower farms on the south side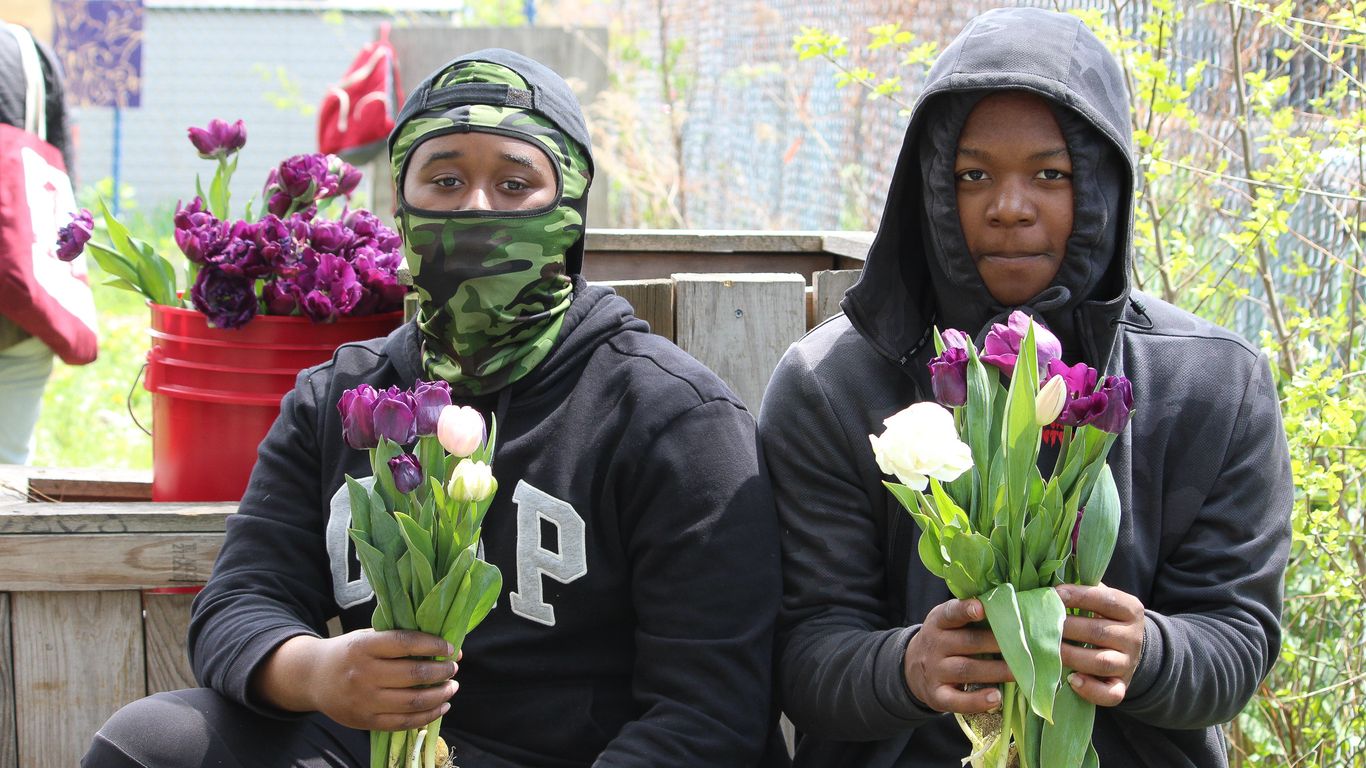 Welcome to The Fix, our series on potential solutions to Chicago's big problems.
The problem: Violence, poverty and desolation in Chicago's abandoned neighborhoods.
Potential Solution: Southside Blooms, a nonprofit that trains and pays at-risk young adults to "turn degraded urban land into solar-powered flower farms," ​​founder Quilen Blackwell told Axios.
How it works: The young participants work at four flower farms on the South Side and one in Gary, Ind., which have beehives and solar panels. They tend to flowers, make bouquets, collect and package honey, and work in the flower shop.
Young people "learn work, life and interpersonal skills that keep them out of violent situations while rebuilding their communities in an environmentally responsible way," says Blackwell.
Palmares"We've converted nine acres of land in downtown Chicago into urban flower farms that generate hundreds of kilowatts of solar power and divert tens of thousands of gallons of rainwater each year," says Blackwell.
Southside Blooms has also created 15 jobs for local youth.
"Some have left gangs and others say the program kept them out of gangs," he says.
And after"Community leaders interested in starting sustainable urban flower farms can contact us through southsideblooms.com," says Blackwell. "The public can support this mission by ordering local flowers and crafts from the website."